TDET Finance Committee
The TDET Finance Committee consists of the following members;
Paul Clegg (Chair)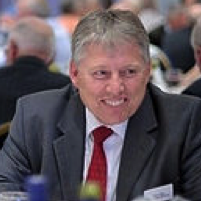 Paul was Global Purchasing Manager with Caterpillar, having joined Perkins Engines in December 1984, and has held many varying roles. Paul has 30 years' experience in the purchasing and supply chain profession covering: disciplines, lean manufacturing, supplier collaboration, materials movement and sales and operation planning. Paul was born in Doncaster, South Yorkshire and currently lives in the county of Rutland. He is married to Sue and they have three grown up children, one boy and two girls. He has a keen interest in sport and plays golf with a genuine competitive nature.
Simon Smith - Director of Resources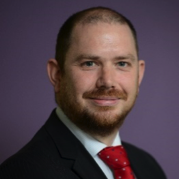 Simon qualified as a Chartered Management Accountant in 2004, is Director of Resources for TDET and also the Company Secretary.
Prior to joining the Trust, Simon has held various senior roles across the public and private sector including Children's Services, Economic Development and Probation Services. He has worked in or around schools for over 7 years and has led on changes to school funding, managed commercial teams that provide services to schools and been an active member of Governing Bodies, particularly for schools in financial difficulty.
Being the first person in his family to attend university, Simon is passionate about all children getting a good education regardless of their background.
Mike Gross
Mike is the Bursar of Emmanuel College Cambridge. He is also an Official Fellow of the College and the Director of Studies in Economics. He has taught macroeconomics, labour economics and industrial economics within the University.As Bursar his main responsibilities are for the College finances, its buildings and staff. He also has a more general role in College governance, being the executive officer for the Governing Body, College Council and various College committees.
Allan Arnott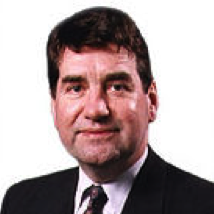 Allan was Operations Director of Caterpillar's Industrial Power Systems Division (IPSD) based in Peterborough. He received an Honours Degree from the University of Strathclyde, then began his career in 1970 with Lucas Industries in Birmingham. Subsequently he held management positions with AE plc. Allan joined Perkins in 1987 as Director and General Manager of Perkins Aftermarket Business Group, in 1990 he became Managing Director of Perkins Power Sales and Service Limited, and in 1995 Allan was named Managing Director of Perkins International Limited, responsible for Perkins world-wide distribution, small and medium sized OEMs and Licensee activities. He became a Sponsor Director of TDA and Chair of the Finance Committee in 2007.