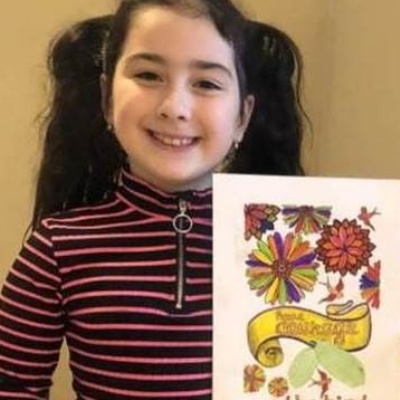 Welbourne Primary Academy marked this year's Children's Mental Health Week with a range of activities for pupils to enjoy at home and at school, all while spreading a very valuable message.
With one in eight children having a diagnosable mental health disorder – equating to four in every classroom, this years' Children's Mental Health Week has never been more important.
Throughout the week, pupils at the academy created artwork, wrote poems, discussed mental health strategies, and even had a go at yoga in PE.
The academy also set up 'Walter the Worry Eater' – a confidential service where pupils can direct questions, feelings and worries to a member of staff.
Children's Mental Health Week, now in its seventh year, aims to shine a spotlight on the importance of children and young people's mental health.
This year's theme was Express Yourself and pupils were encouraged to share a picture which reflects them expressing themselves. In the new half term, these pictures will be used for a display in school.
Mrs Everton, Headteacher at Welbourne Primary Academy, said: "We all know how important children's mental health is, particularly at the moment with the amount of time pupils are spending away from their usual school environment.
"At Welbourne, we want our pupils to feel safe and valued so we provide a variety of activities to give them the emotional support they need. For example, we are subscribed to the Brilliant Schools programme which is a service for schools enabling access to high-quality wellbeing lessons and courses for staff, pupils and parents.
"Across the school, we work to reinforce just how important it is to be yourself because we believe our pupils are brilliant just the way they are."
The academy also created a daily newsletter for parents, pupils and staff which showcased work and provided wellness activities and mental health strategies for everyday life. Activities and strategies in the newsletter included imagining a safe space, meditation, breathing exercises and yoga poses.