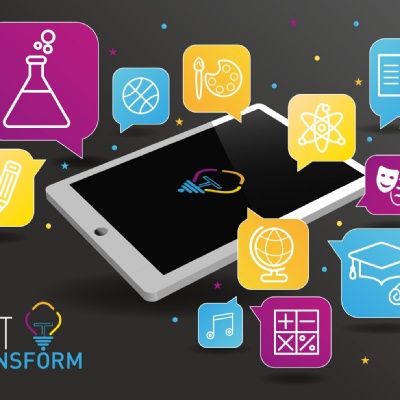 Thomas Deacon Education Trust (TDET) has launched the pilot phase of an ambitious, long term project.
The project, called Transform, will aim to change the way staff and pupils work, learn and even think across the Trust through the provision of iPads on a 1:1 basis.
Teachers will receive training on how best to utilise the iPad's capabilities in the classroom, and will be able to support pupils to use the apps and resources provided to develop and deepen their learning.
The pilot phase will see the distribution of 500 iPads across the Trust, including children from every stage and age and looking at cohorts with different educational needs.
Transform feeds into the Trust's digital strategy which aims to create a digital future that allows all members of the TDET community to excel in digital and non-digital worlds; preparing young people for their own digital future both known and unknown.
Jenny Brassington, School Development Lead at TDET, said: "We are very excited to be launching the pilot phase of Transform. At TDET, we strive to provide outstanding teaching and learning and an ethos and culture that encourages everyone to be the very best they can be.
"Our research over the last six months has shown us the significant impact iPads can have on broadening pupils' learning experiences and during the pilot phase, we will be looking in practice at the benefits that iPads can bring for our pupils and their teachers. If this phase of the project is successful, we will begin the exciting process of rolling out iPads to the remaining 5000 members of staff and pupils across the Trust."
TDET is a multi-academy Trust and charitable organisation dedicated to raising educational outcomes across a range of primary and secondary phase schools and academies in the East Midlands.
The Trust provides support for Thomas Deacon Academy, Queen Katharine Academy, Gladstone Primary Academy, Upwood Primary Academy, Warboys Primary Academy, Welbourne Primary Academy, and Richard Barnes Academy.
TDET is being supported with this project by Apple's Education Team and Academia (the Technology Group) for Education.