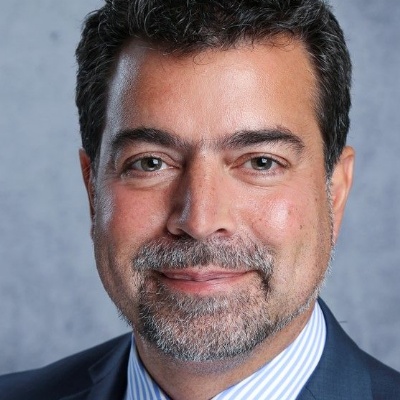 A new Chief Executive Officer (CEO) has been appointed to lead Thomas Deacon Education Trust (TDET).
In February, Julie Taylor announced her plans to retire as Chief Executive of TDET after 38 years of service as a teacher and leader in education. Today, the Trust, which supports seven academies across Peterborough and its surrounding areas, has announced the appointment of Michael Gernon, who will take on the role from September.
Michael has 36 years of experience working in education in a range of transformational and innovative leadership roles in the UK and internationally. As an experienced and successful CEO, Executive Principal, and School Improvement Leader, he has led new, turnaround, and groups of schools in the UK and Dubai.
Michael said: "It is an honour and privilege to have been appointed as the next CEO of TDET and I look forward to building on the superb work undertaken by Julie Taylor and the Board of Trustees. The Trust has created a significant reputation for excellence, and I am firmly committed to upholding the values that have driven so many successes in our academies over the last few years.
"Working together with our leaders, teachers, parents, universities, and local businesses, we will continue to deliver first-rate learning experiences to ignite curiosity, passion, and creativity in all the children and families that we serve. Every student deserves to have an outstanding, aspirational, and inspirational level of education – TDET will deliver this.
"Given the changes and challenges that we have all endured in recent times, we know that the world is changing at a rapid pace. I want to ensure that all our students are ready for this and, through TDET, educate them for a world of the future, not of the past. The skills, knowledge, and personal attributes required will continually change in the coming years – we must be able to respond and ensure our students are well-prepared.
"I started my career as a music teacher and have taught in a diverse range of schools across England. I have three children all of whom have grown up in the UK and have successful careers – a veterinary surgeon, a professional conductor, and an environmental geo-scientist make for an interesting mix, as well as a stepdaughter who is about to start university this year. As parents, Jyoti (who is also a teacher and teacher trainer with 26 years of experience) and I are incredibly proud of what they have achieved. We are really looking forward to moving to the Peterborough area and embracing this new opportunity."
Chair of Trustees, Dr Richard Barnes, said: "We are delighted to have appointed Michael as CEO of TDET. Over the course of the coming year, the Trustees and I will begin to develop our new strategic plan. This plan will define the direction of the Trust over the next five years and the appointment of Mick, bringing a fresh pair of eyes and a wealth of experience, will be central to this.
"We are delighted to welcome him into our community and look forward to working with him closely over the coming months. Until September, Julie remains our CEO and I have no doubt that she will continue to be as active, passionate, and committed to the Trust as ever during this time."