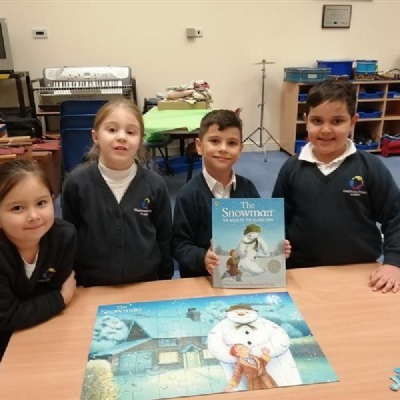 Pupils attending Gladstone Primary Academy's Bilingual Clubs have made exceptional progress with both their English and home-language skills, despite disruption from Covid-19 lockdowns.
Funded by the Peterborough City Council Community Fund, Bilingual Club at the academy aims to improve pupils' bilingual and literacy skills, expand their vocabulary, boost their confidence, and form stronger relationships with their parents.
From November 2020 to April 2021, Urdu speaking pupils attending the Bilingual Club, improved their spoken language skills by 27%.
Similarly, Romanian speaking pupils' language skills improved by 23%. This group also saw a 22% increase in their English spoken language skills.
Due to Covid-19 lockdown measures and school closures in January, the club had to press pause on face-to-face meetings and instead switched over to WhatsApp video sessions.
Simon Martin, Headteacher at Gladstone Primary Academy, said: "At Gladstone Primary Academy, we embrace individual differences and aim to support and celebrate the different heritages that are represented in our community.
"In January through to March, we were forced to shift our approach due to Covid-19 and instead led engaging sessions over WhatsApp which makes our pupils' progress even more impressive.
"I am immensely proud of the hard work and dedication of our pupils and staff and look forward to seeing the long-term outcomes over the next few years, especially for our new Slovak speaking group."
Gladstone Primary Academy, which is part of the Thomas Deacon Education Trust (TDET), first introduced Bilingual Club in October 2019. Bilingual Club assesses pupils on understanding spoken language, understanding and using vocabulary, sentences, storytelling and narrative, and social interaction.
Emphasis is placed on storytelling as the main vehicle to develop pupils' listening skills, social interaction, vocabulary, use of longer sentences and confidence to contribute in a group setting.
Club leaders run activities including storytelling, acting, games and crafts all based on the story of the week. They model the use of languages throughout the sessions and encourage pupils to continually switch between English and their home language. This shows the children that both languages are equally important and reinforces their ability to communicate bilingually.
To find out more about Gladstone Primary Academy, please visit www.gpa.education.