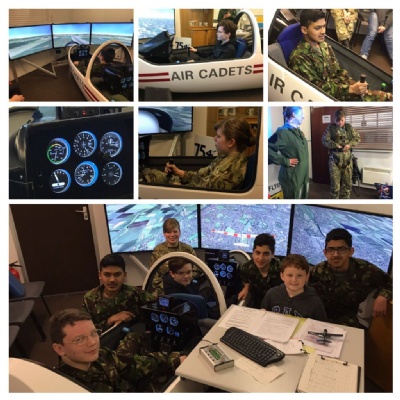 six cadets from the TDA RAF Section attended a flying course where they learned the principles of flight, control surfaces and the types of movement of an aircraft before exploring the various aircraft instruments that appear in a Viking glider.
After receiving a thorough training session, the cadets moved to the simulator which accurately models a real glider. Here they were able to practice manoeuvring in the air and landing in the safety of the simulator. The cadets each recieved a minimum of four flights, alternating between a Viking glider and a Cessna 172, enhancing their experience further.
Four of the cadets had previously done an air experience flight and were awarded their Blue Wings which they will wear on their uniform in acknowledgement of their achievement. This was a wonderful opportunity for the cadets, one that will see them progress to solo flghts in a Grob Tutor once they reach the age of 16.