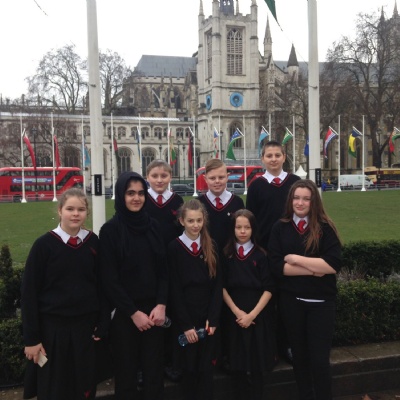 Students from QKA join The Commonwealth Service at Westminster Abbey
On Monday 12th March, eight Y7 and 8 students were invited to represent Queen Katharine Academy at The Commonwealth Service: A celebration of the Commonwealth at Westminster Abbey.
The Commonwealth Service is Britain's largest annual inter-faith gathering, held on the second Monday in March each year. This year, the Service took the theme, 'Towards a common future,' ensuring that the Commonwealth is responsive to global challenges and delivers a more prosperous, secure, sustainable and fair future for all citizens, particularly its young people.
Our students were privilaged to listen to eminent speakers and performers from accross the Commonwealth, alongside H.R.H. Queen Elizabeth II, Princes Charles, William, Henry and Andrew, Princesses Catherine and Anne and Meghan Markle; as well as our current and past Prime Ministers and leaders and representatives from each of the Commonwealth Nations.
The students represented the Academy and our community in exemplary fashion and were thrilled to have front row seats for the performance of Liam Payne from One Direction, though none of them raised an eyebrow.
A wonderful experience was had by all, well done to our student representatives.