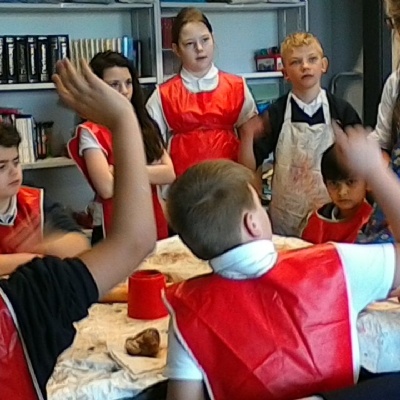 Gladstone Primary Academy Year 6 pupils take part in the Gormley Project
As the Cathedral continues its celebration of 900 years, the Gormley Project gets underway to restore and replicate the work of award winning sculptor, Antony Gormley.
Year 6 pupils from Gladstone Primary Academy spent the day working with the Cathedral to replicate artefacts found in an archaeological dig at Must Farm Bronze Age settlement on the outskirts of the city. The replicated work will be displayed in Queensgate over the Easter break before being moved to a gallery. In addition, early Gormley sculptures, owned by the city, will be displayed in the city centre.