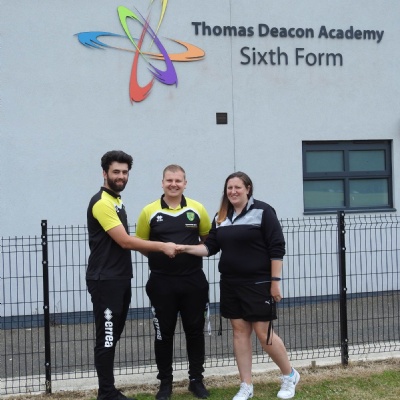 CONOR MURPHY APPOINTED AS FOOTBALL & EDUCATION COORDINATOR (HEAD COACH) AT THOMAS DEACON ACADEMY
Norwich City FC Regional Development Programme for Peterborough are delighted to announce the appointment of Conor Murphy as Football & Education Coordinator (Head Coach) based at Thomas Deacon Academy.
Conor's role will oversee the Regional Programmes College Football & Education Programme in partnership with Thomas Deacon Academy. The role will support and develop the further education of footballers between the ages of 16-19 in a competitive and professional training and Football/Futsal fixtures programme.
Regional Development Manager, Dominic Knighton commented: "Conor is a fantastic acquisition to the Norwich City FC RDP. Conor has been working on a part time basis within our RDP Programme for over a year now and we are delighted to be able to promote from within. Conor previously attended university where he obtained a sports coaching degree before moving into coaching where he has a huge amount of experience coaching within the U18s age group. We are delighted Conor has accepted the role and we are extremely confident that we will build a programme that will bring the best out of our current and future students that attend our Football & Education Programme"
Head Of Physical Education at Thomas Deacon Academy Becky Brown added: "We are very pleased that Connor is joining the team; his academic background, current work with Norwich City RDP and experience coaching U18s football make him an ideal coach to help support the students both on and off the pitch."
Conor Murphy spoke following his appointment: I'm very happy and excited to be given the opportunity to work within a great programme, I'm also very pleased to be able to continue my journey with Norwich City FC RDP to enhance the Football & Education Programme that will give young players in the area options to further their own careers."