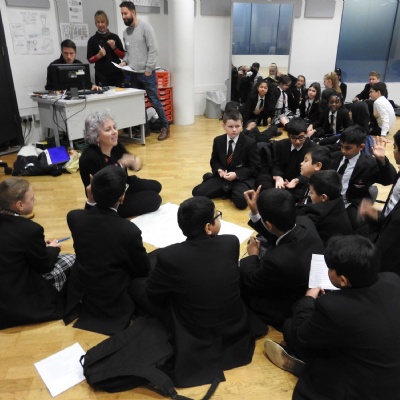 Y7 gain an insight into careers
Industry experts from across the city visited TDA to speak with Year 7 Tutor Groups about their careers and the route they took from leaving school to reaching their current position.
The purpose of the workshop was to highlight the variety of career options available through representatives from theatre productions, the music industry, sportswear, telematics plus many more.
The students were able to ask questions about how career choices were made, what steps were taken to secure employment in their chosen field and what the visitors may have done differently, if they could go back and do it all again.
Jamie Lewis, former Deacons student, has gone on to become a DJ and music producer for some very famous names.
'Meeting someone that has taken the same secondary education steps as them is inspiring for our students and demonstrates that it really is possible for them to achieve anything they want to', Dr Faulkner.