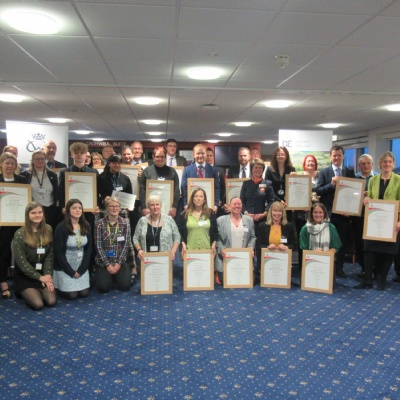 TDA and QKA formally receive certification as Directly Licenced Centres for D of E.
Following recent changes to the Duke of Edinburgh's Licence arrangements, TDA and QKA attended the Central Region Direct Licence presentation at Brampton Racecourse.
The event celebrated the achievements of young people undertaking the Award and TDA students, Ryan and Aleemah shared their personal experience of completing the Bronze and Silver Awards and the journey they have taken so far in working towards their Gold Award.
After the student presentations, the Deputy Lieutenant of Cambridgeshire invited each school up to receive their Direct Licence certificate and plaque, formalising the change to individually licenced organisations.
Going forward, TDA and QKA will operate as individually licenced centres for the Duke of Edinburgh's Award Scheme, under the co-ordination of Mr D Tearle and with the support of the D of E Regional Team.