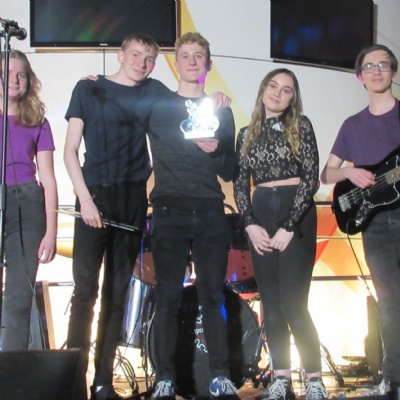 Thomas Deacon Academy hosted the annual Battle of The Bands live music event to crown one House Band winners for 2019.
Battle of The Bands 2019 took place on Friday evening in the Academy and the students and staff delivered a fantastic evening of live music. The six House Bands competed to claim the title of BoTB winners and it was lovely to see many of our Year 7 students stepping onto the stage. A very brave choice, in front of an audience of over 300 people!
The judges delivered feedback after each set and, as they retired to deliberate, the Sixth Form and staff band kept the crowd entertained with two further sets.
Recognising that not everyone is musically inclined, the event opens up further opportunities for students such as being compere, photographer or running a business enterprise through the refreshment stand, making this a fully inclusive event for students.
After the final set, the Head Judge took to the stage to deliver the news that everyone had been waiting for.......the winners of Battle of The Bands 2019 were Sandown, who gave an on-point performance with bags of stage presence. Well done Sandown!!