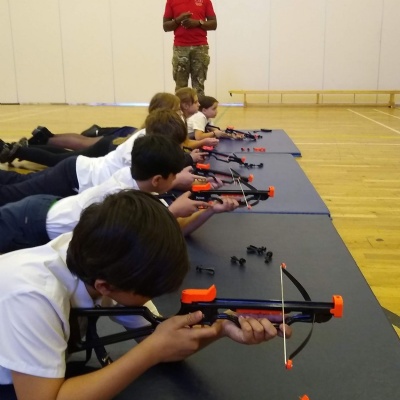 The Mini Cadet scheme is a growing part of TDET and provides a fun, interactive volunteering opportunity for
our pupils. We now have five schools across the Trust who have Mini Cadets!
After writing letters to Lt Col Chris Thompson about why they want to join, pupils are given a passport that needs to be signed weekly. It contains activities and jobs such as walking the neighbour's dog, doing the washing up or helping tidy up. Mini Cadets learn to 'put their best foot forward' at all times and it's very important that they are a role model to all.
Mini Cadets are new to Welbourne Primary Academy this year. Already pupils have learnt basic first aid and simple cadet commands. They truly value their Mini Cadet status and have thrived with the responsibility and leadership.
Some of the pupils said:
"I enjoy being a Mini Cadet because I make my family proud by following in my grandfather's footsteps."
"Mini Cadets is fun. I love being competitive and learning new skills."