The Executive Group controls the Trust at an executive level, implementing the policies laid down by the Board and reporting back to them. As a group, the Executive Group are responsible for the authorisation of spending within agreed budgets and the appointment of staff, though appointment boards for posts in each Academy Leadership Team often contain a Trustee. Some spending control is devolved to members of the Academy Leadership Team, with limits above which a member of the Executive Group must countersign.
Julie Taylor - Chief Executive Officer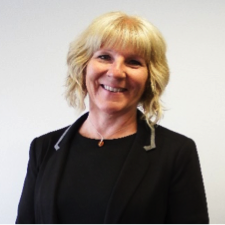 I became the CEO and Principal of Thomas Deacon Academy in 2013.
I take up this post having spent my entire career as a teacher in various parts of the country including Manchester, Rochdale, Oldham, my native South Wales, the Isle of Wight and Bury St Edmunds. Most recently, I have been Headteacher at a community school and then at an academy in Hampshire.
In January 2016, I became the Chief Executive Officer of Thomas Deacon Academy Education Trust (TDET) which is a multi-academy Trust encompassing both primary and secondary schools.
My main task is simple: to raise the educational standards at the schools within the Trust in order to ensure that every child and young person leaves us having made the best possible progress. I will be relentless in ensuring that the highest standards are achieved and maintained.
Scott Hudson - Director of Education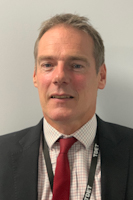 I started my career as a teacher in 1992 having graduated with a degree in Physical Education. My first post was in a sixth form college in Nottingham. After 3 years I moved into a large 11-18 school in Fenland, taking on responsibility for A-level and GCSE PE. After a further 3 years I was appointed to a Head of Year position and after 2 years took on an acting position of Assistant Principal overseeing the school's assessment, reporting and recording systems and processes.
Having completed one year in the acting position I moved schools to become a substantive Assistant Principal in a small 11-16 school in rural Cambridgeshire. My responsibilities included assessment, alongside a range of line management of pastoral and subject leads. Within 2 years I had taken on a Deputy role and 2 years later was appointed Principal in the same school.
Following 7 years of successful headship including the conversion to become an Academy, I moved schools to a larger Local Authority, 11 - 18 school in Northamptonshire. Having been there for less than 6 weeks an Ofsted inspection placed the school in special measures and ultimately we became an Academy as part of a large, regionally based MAT and I lead the school out of special measures shortly after.
I then secured a post as Principal in an Academy in Peterborough that had been in special measures for 18 months. The Academy was part of a small but growing MAT based in Cambridgeshire. The school was removed from special measures in my second term and at that point we agreed to be 're-brokered' to the newly established Thomas Deacon Education Trust.
In June 2018, after 18 months of working as part of this MAT, I took on the role of its Director of Secondary Education. This has been developed into a wider role, overseeing the education strategy for the Trust, supporting Principals in both the Secondary and Primary phase.
From September 2019 I will take on the role of Chair of Peterborough Partnership of Secondary Schools and I am also Vice-Chair of a locally based SCITT.