The Executive Group controls the Trust at an executive level, implementing the policies laid down by the Board and reporting back to them. As a group, the Executive Group are responsible for the authorisation of spending within agreed budgets and the appointment of staff, though appointment boards for posts in each Academy Leadership Team often contain a Trustee. Some spending control is devolved to members of the Academy Leadership Team, with limits above which a member of the Executive Group must countersign.
Julie Taylor - Chief Executive Officer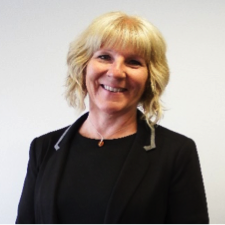 I became the CEO and Principal of Thomas Deacon Academy in 2013.
I take up this post having spent my entire career as a teacher in various parts of the country including Manchester, Rochdale, Oldham, my native South Wales, the Isle of Wight and Bury St Edmunds. Most recently, I have been Headteacher at a community school and then at an academy in Hampshire.
In January 2016, I became the Chief Executive Officer of Thomas Deacon Academy Education Trust (TDET) which is a multi-academy Trust encompassing both primary and secondary schools.
My main task is simple: to raise the educational standards at the schools within the Trust in order to ensure that every child and young person leaves us having made the best possible progress. I will be relentless in ensuring that the highest standards are achieved and maintained.
Simon Smith - Director of Resources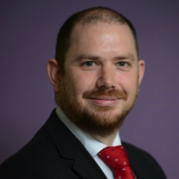 Simon qualified as a Chartered Management Accountant in 2004, is Director of Resources for TDET and also the Company Secretary. Prior to joining the Trust, Simon has held various senior roles across the public and private sector including Children's Services, Economic Development and Probation Services. He has worked in or around schools for over 7 years and has led on changes to school funding, managed commercial teams that provide services to schools and been an active member of Governing Bodies, particularly for schools in financial difficulty.
Being the first person in his family to attend university, Simon is passionate about all children getting a good education regardless of their background.
Scott Hudson - Director of Secondary Education
Simon Martin - Director of Primary Education