The members are akin to the shareholders of a company. They have ultimate control over the MAT, with the ability to appoint some of the Directors and the right to amend the Trust's Articles of Association. Our Trust has four Members.
Miles Delap
Miles Delap is a Chartered Civil Engineer and a project management partner of Gardiner & Theobald LLP. Miles was the overall Project Manager for the Thomas Deacon Academy building in 2007 and became a Director of the Academy shortly after. Miles maintains an interest in Thomas Deacon, and secondary education in general. Miles currently has three children in secondary education, and lives in Greenwich.Ian Clarkson
Adrian Peters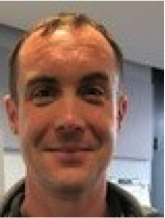 Adrian is Peterborough born and bred and has been married for 19 years and has two sons aged 11 & 13.
He started at Deacons School in 1989 and went on to train as an electromechanical engineer at Peterborough Regional College. He subsequently extended his qualifications and is experienced in motor vehicle engineering work. He retains a strong interest in technology and related education.
Since he was 18 he has volunteered in many youth work contexts and is passionate about seeing young people better themselves and achieve more than their expectations.
Eleven years ago he took the opportunity to combine his Christian faith and youth work by joining the KingsGate Community Church as a youth pastor. This move has included schools' work, with specific involvement in the pastoral team at Thomas Deacon Academy, mentoring young people since it opened. He has also completed considerable wide ranging detached youth work around Peterborough.
He has been an active member of the Standing Advisory Council on Religious Education (SACRE) for the last eight years, chairing the RE syllabus conference that re-wrote the locally agreed syllabus a few years ago.
Adrian has also been a member of the Deacon's School Trust since Dec 2013 and took over chair of the Trust in August 2017.
Ian Wigston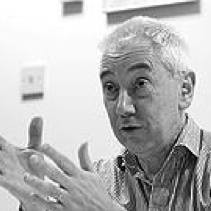 Ian Wigston is a co-founder of Bright Field Consulting. Originally a banker, Ian developed and built one of the first Innovation Units in Europe for Barclays. He has been working as an independent consultant for 20 years.
He has specialised in education for most of that time, and was inspired to establish Bright Field having established a reputation for originality and innovation across a range of client projects. These have included the DfES Innovation Unit, Odyssey Charter School, the Learning Schools Trust and Woodard Corporation.
As part of a team, Ian conceived the idea for a young person's predisposition measure and in tandem with the Academic Magician Professor Todd Landman designed and developed a programme for schools combining behavioural feedback and magic.
David Goldspink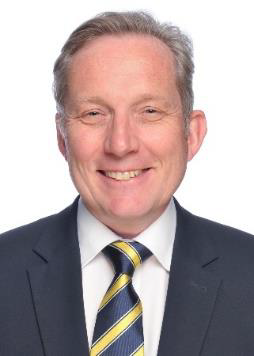 David is the UK Director for Caterpillar, coordinating and leading the company's business interests, government affairs and corporate social responsibilities agenda in the country. This complements his responsibilities as the General Manager for Caterpillar's Global Medium Industrial Engine business whose products are manufactured in the United Kingdom, India, China, Brazil and the United States.
Caterpillar established its first major facility outside the United States nearly 70 years ago in the United Kingdom. Founded in 1952, the Building Construction facility in Leicester was Caterpillar's first venture outside the United States. Today, the company employs more than 10,000 people across 24 UK sites – making it one of the largest centres of operations for Caterpillar outside the US.
Having developed his early career as an engineering apprentice in Ruston Gas Turbines Ltd, David joined Caterpillar in 1988, and has held various senior roles including Product Director, Remanufacturing General Manager, Caterpillar Speciality Products General Manager, Quality and Technical Services Director and General Manager of Operations. He has global experience having held an international assignment at Caterpillar's Global Headquarters in Peoria IL, USA.
As General Manager of Caterpillar's largest UK facility, David regularly engages and hosts Government Ministers and officials.
Away from work David is married with three children and lives with his family in Lincolnshire. His interests include competing in motor sports, cycling, hill walking and keeping fit.